WHY DO I GET THE 'THIS ROOT CERTIFICATE IS NOT TRUSTED' ERROR?
YOU WOULD FACE THE ROOT CERTIFICATE NOT TRUSTED ERROR IS THE SECURLY SSL CERTIFICATE IS NOT INSTALLED ON YOUR MACOS X.
To stop receiving the error you would, therefore, need to install the SSL certificate.
NOTICE:
Before using the instructions below, type (don't click on the link) securly.com/ssl and follow the instructions. This is a less complicated method and works 90% of the time without any additional steps. If that does not work then proceed.

Download the Securly certificate CRT file. (securly_ca_2034.crt)

Navigate to Finder > Applications > Utilities > Keychain Access

Select 'System' in the left-hand column.

Open 'File > Import Items' and import the certificate file into the 'System' keychain.

Alternatively, you can automate the installation process via MDM by downloading the executable file at the end of this article.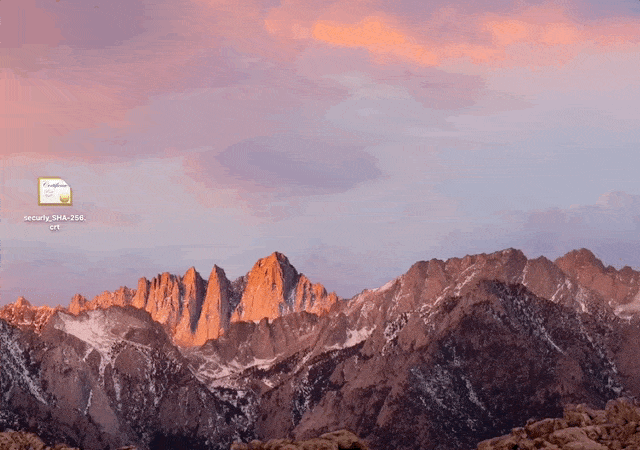 You also have to perform the following. Double click on the Securly Certificate to open the following screen, then click on the Trust dropdown.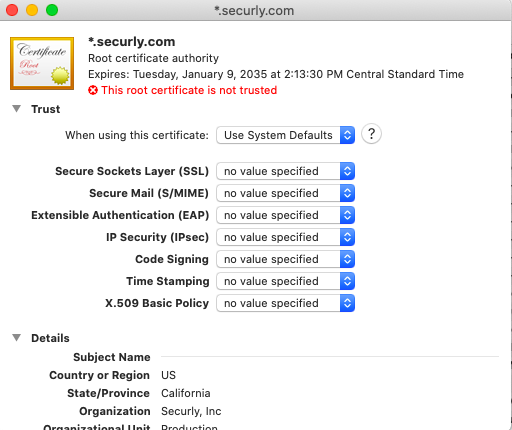 Change "Use System Defaults" to "Always Trust". Close the box and you will be asked for your Keychain password.