HOW TO DEPLOY SECURLY SSL CERTIFICATE TO IOS.
It is important to mention that accessing and downloading this cert from any other browser other than Safari will result in an error. Using Safari when downloading and installing the cert will create installation prompts for the certificate.
To install the Securly SSL certificate:
Navigate to securly.com/ssl and click "Download certificate"

Click Allow on the prompt for "This website is trying to download a configuration profile. Do you want to allow this?"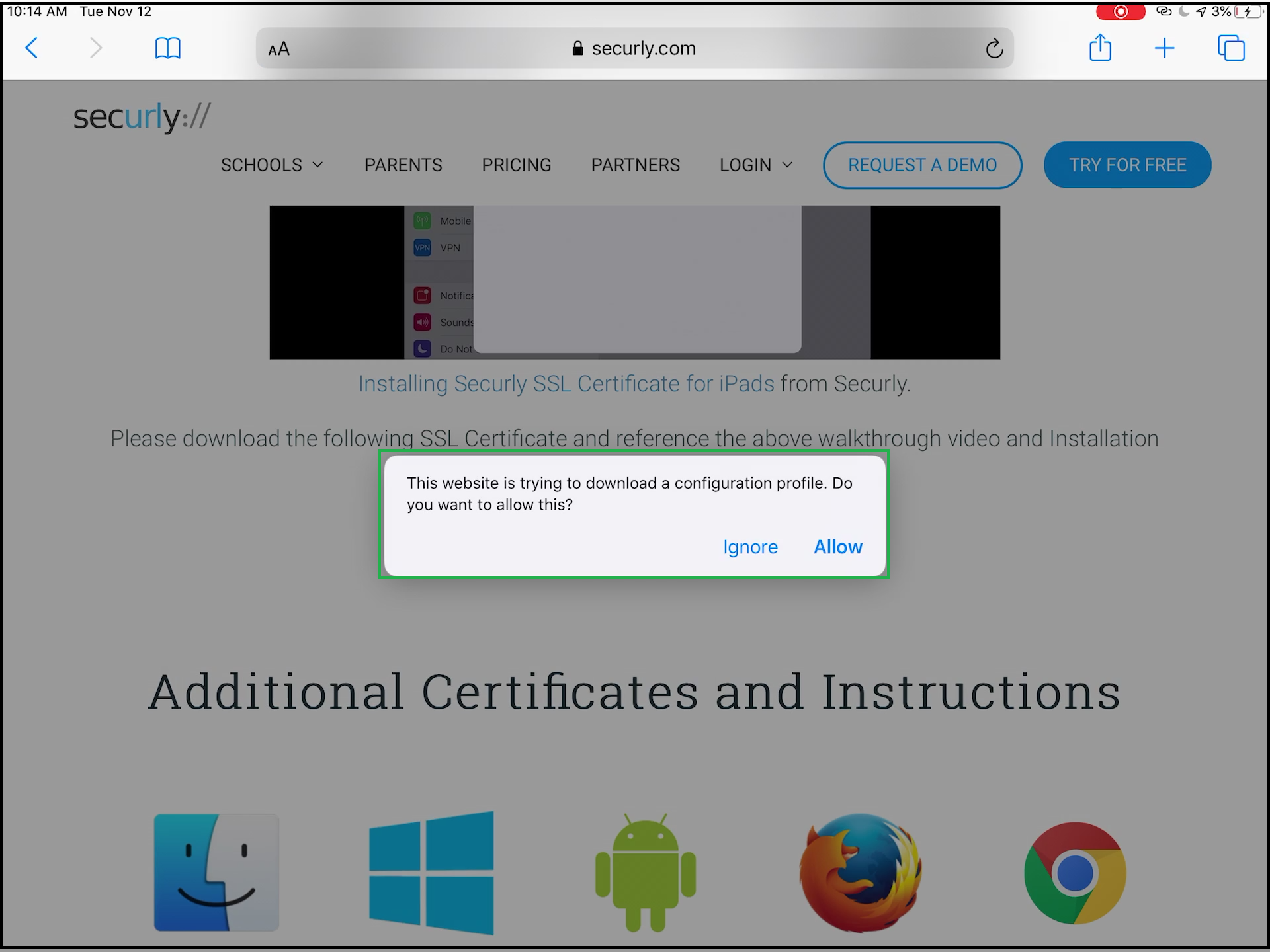 If the download was successful, you should see a window prompt stating "Profile Downloaded - Review the profile in Settings app if you want to install it." Click "Close" to proceed.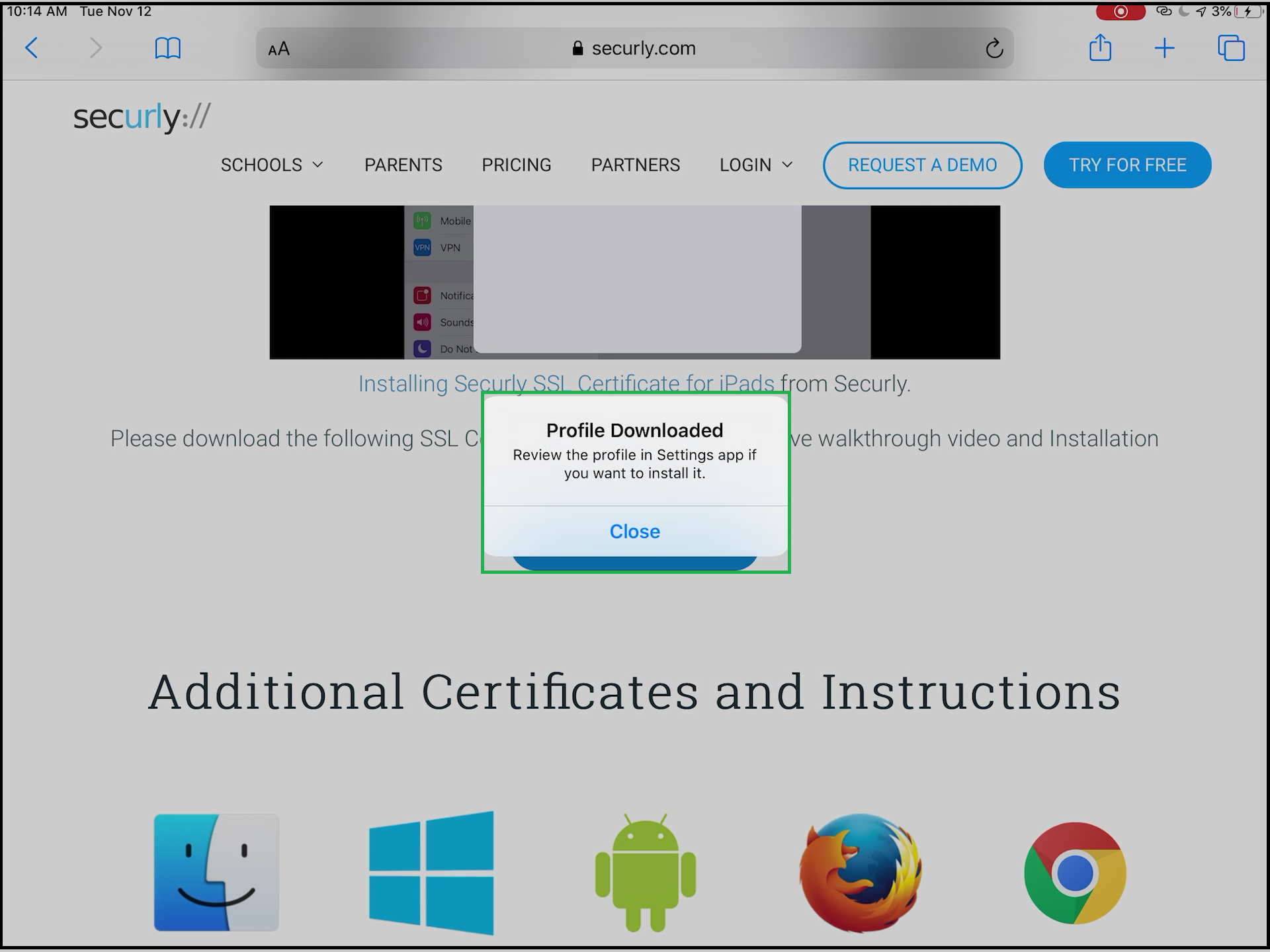 Open your Settings App and navigate to "General".

Scroll down to the bottom to locate "Profile", click "Profile" to view your downloaded profile.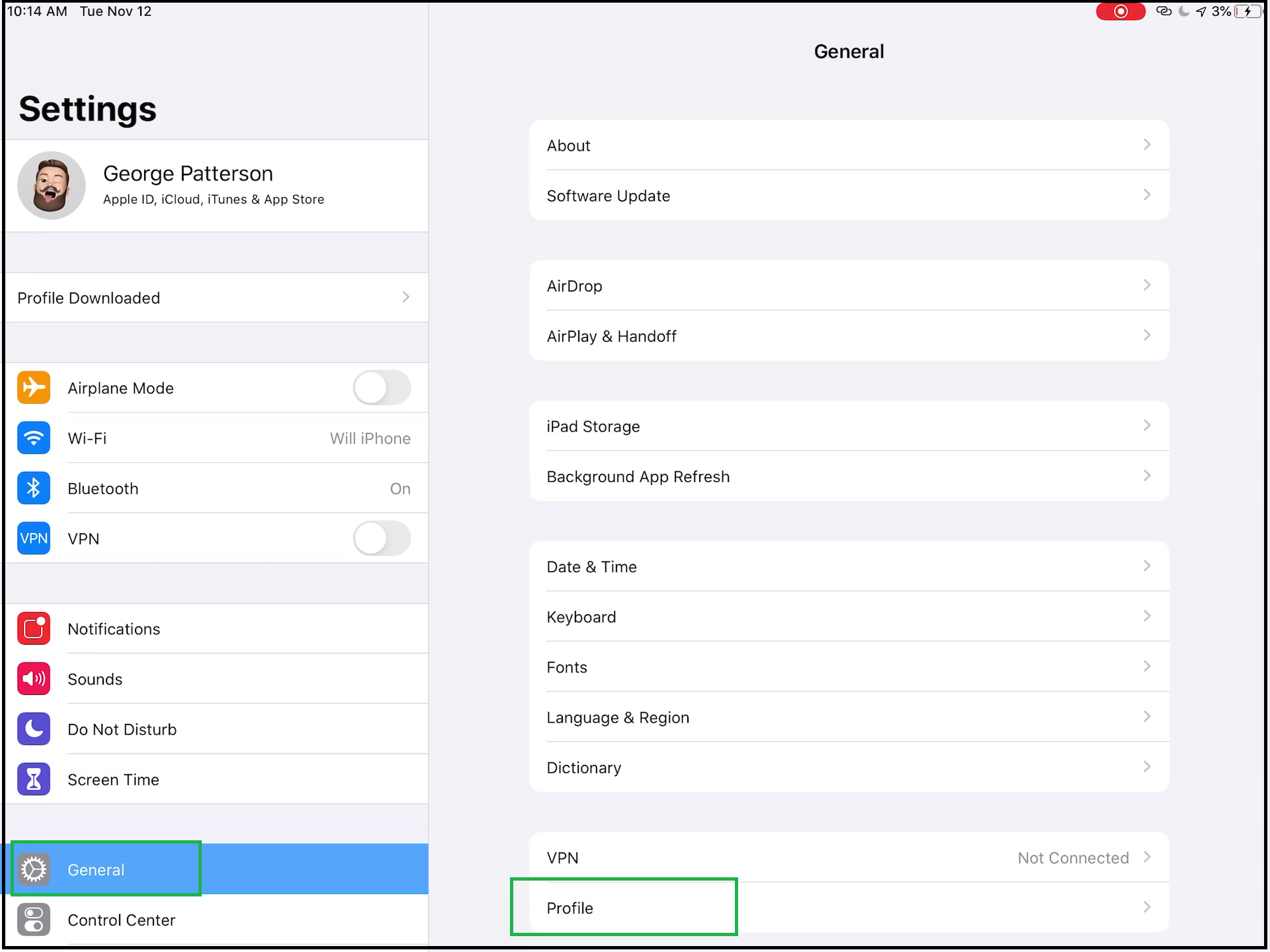 Enter your device passcode (if applicable).

Click "Install" in the top right corner again.
A window prompt for "Install Profile" should pop up, click "Install" to complete your installation.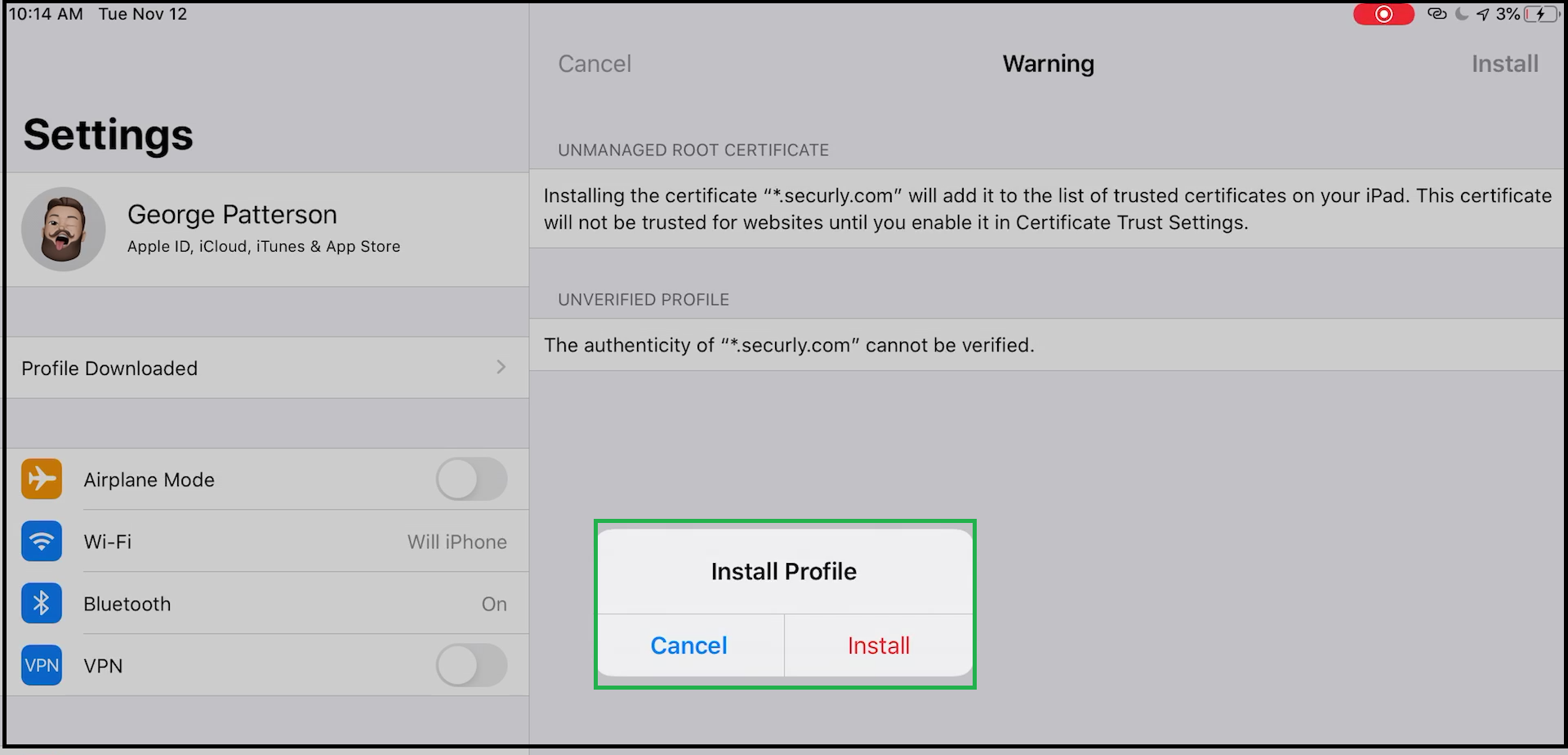 Once the installation is done, navigate to Settings > General > About > Certificate trust settings and turn on the SSL trust for the certificate by toggling the button for Securly.