The recent events that have transpired locally and across the world have resulted in a sincere reflection of the symbols we use at Rivercrest ISD and what they represent to our community and neighboring communities. Rivercrest is a place where our communities come together to learn, to compete, to fellowship, and to celebrate, and it should be a place where every person feels welcome and included. If there are symbols that possibly keep anyone from feeling that they are not included at our school, we should examine changing them. Years ago, Rivercrest stopped using the Confederate flag, and colors, to cut symbolic ties to that era. Presently, Rivercrest is in the process of changing its fight song and will paint over the image of the confederate soldier in the high school gym. Our goal is to separate ourselves from any confederate symbolism that could be considered offensive to anyone who comes to our school, and to create an atmosphere of acceptance, respect and love for everyone. Stanley Jessee and the Rivercrest ISD School Board of Trustees
Rivercrest Elementary is excited to announce the Pre-K and NEW Kinder ONLINE REGISTRATION for the 2020-2021 school year. Any student who is 4 years old on or before September 1, 2020 may apply for Pre-K using the link below. PRE-K:
https://forms.gle/h2LkYUUNNExjMSHK7
Any student who will be 5 on or before September 1, 2020 may register for kindergarten using the link below. (Any student who was a PRE-K student at RES will NOT need to reregister) Kindergarten:
https://194903.txeis-esc8.net:8443/ParentPortal/login?distid=194903
Each registration has required documents that must be received by Rivercrest Elementary included in the applications. (Directions are included in the link.) If you have any questions, please call us at (903)632-5204 ext 3000. Rivercrest Elementary está emocionado de anunciar el Pre-K y NUEVA INSCRIPCIÓN ONLINE Kinder para el año escolar 2020-2021. Cualquier estudiante que tenga 4 años de edad antes del 1 de septiembre de 2020 puede solicitar Pre-K usando el siguiente enlace. PRE-K:
https://forms.gle/h2LkYUUNNExjMSHK7
Cualquier estudiante que tenga 5 años el 1 de septiembre de 2020 o antes puede inscribirse en el jardín de infantes usando el siguiente enlace. (Cualquier estudiante que fuera estudiante de PRE-K en RES NO necesitará volver a registrarse) Jardín de infantes:
https://194903.txeis-esc8.net:8443/ParentPortal/login?distid=194903
Cada registro requiere documentos que debe recibir Rivercrest Elementary incluidos en las solicitudes. (Las instrucciones están incluidas en el enlace). Si tiene alguna pregunta, llámenos al (903)632-5204 ext 3000.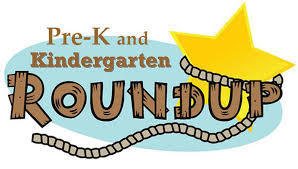 RETURN TO SCHOOL SURVEY What will school be like next year because of COVID-19? Our aim is to reopen and allow students to attend classes on campuses. The first day of school is scheduled for Tuesday, August 18th. Please respond to this survey to help us plan for possible options.
https://www.surveymonkey.com/r/QWZLX8T

Scheduling forms are going out in this week's packets. Please make your choices and return them to the JH.

Let's go Rebel Nation Tuesday, February 25 Vs. Hawkins Greenville High School 6:00 Come support our boys in the playoffs

Rivercrest Sports this week: **Please note -- outside event may change quickly -- please follow the Rivercrest Lady Rebel page and the Rivercrest Baseball page for more info Tuesday - Rebel Playoff Basketball @ Greenville 6:00 vs. Hawkins -- Bi-District round Wednesday - Tennis @ Chisum 1:00 Thursday - Rebel Baseball scrimmage at HOME 5:00 Thursday - Saturday - Lady Rebel Softball @ Chisum tourney

Congrats to the Rivercrest FFA Talent team. After winning district they went on to win 2nd place at the Area 6 FFA Convention. They competed in front of a crowd of over 800 FFA members and adults. The talent team consist of Kaytie Jane Ballard, Gabe Purviance, and Evan Purviance.
https://youtu.be/3CQQ3DlDs2A